Watikah hari ini adalah...
Semalam aku declare kat rumah,
"I dowan to stay home today"
.
Barang semua aku buat selagi terlarat je. Baju dah cuci, baju dah kutip, baju dah gosok. Baju tak berpakai atas pelbagai alasan pun dah diasingkan dari almari Cik Adik, Abang Ngah dan Abang Long. Larat kemas balik sebaris je almari Papa. Pi mampus la dengan almari sendiri kan.
So I started to go through movies. The End Game memang dah end game pun sebab semua masuk duduk front row seating atau duduk bersepah gila. Cik Adik and I tengok trailer Dumbo, memang best. Dengan sangat teratur dan tekun, I booked tickets for the following weekend untuk tengok Avengers. Okay la, dengan 3-4 rows from the front. Kalau perlu tunggu seminggu pun, jadilah dari tak selesa first row seating.
Then I booked 3PM movie for that day nak tengok Dumbo. Seronok pulak rasa. Lama tak tengok movie yang whimsical and Dumbo itself. I used to sing 'Baby of Mine' to all my kids masa time diorang baby. Sentimental feeling sikit bila tengok trailer cerita tu.
I told the kids to mandi la, get ready so we can go out for lunch and then terus tengok movie tu. The boys were like, "Whut" bila beritahu nak tengok Dumbo. Dumbo best apa. Abang Ngah kata, "Sedih tau cerita tu, Dik". Yang lagi sorang tu yang drama sikit tu be like,
"Kenapa kena tengok Dumbo? Dah takde cerita lain ke nak tengok?"
"Sebab takde cerita lain"
"Tapi I nak tengok Avengers la Mak"
"Best sangat ke Dumbo tu? Kena ke tengok jugak?"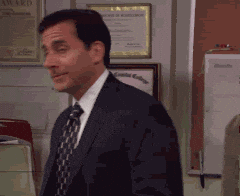 We got to the mall, had our lunch, lepas tu berbaris nak beli popcorn bagai. Sekali aku pun bukak la phone nak tengok eticket cerita tu. Tapi mata aku terjadi besar sikit petang tu.
Kecik besar, kecik besar sikit mata tu. Salah tengok ke aku ni? Pukul 3 tu dah macam betul. Walaupun macam, tak... uhm...
Korang nampak tak apa yang aku baru nampak?
I thought I was seeing wrong. How la can wrong right? But it went tu a wrong yang terpinga-pinga to become,
"Ei this is so WROOOONNNNGGGG...!!! Abang Long, I see wrong - like, wrong-wrong or what I see this??"
I ran to the counter... dengan popcorn and Cheezels dalam tangan. Muka dan perasaan dah separuh cair. Perasaan yang terbodo. Terbodo sendiri. Gara-gara takmo dah duduk rumah hari tu. Aku dah tebodokan diri sendiri. Kesian bebudak.
"I need help, this a different day booking,"
helplessly.
The girl at the counter kata, "Ni betul la kak kalau nak diikutkan, Monday 29th is esok; ni show pukul 3:00 PAGI," dengan begitu bersahaja.
>>> 3:00 PAGI KOT!
"Siapa la nak tengok wayang pukul 3:00 pagi? 3:00 pagi kot? Dah la Dumbo"
She made a quick judgement and asks me, "So nak replacement cerita lain at this time?"
"Kalau boleh, that would be very nice of you"
Like seriously, biasanya mana ada kan... Sendiri akan burn ticket tu sendiri.
We waited for another half hour before kitorang masuk dalam untuk duduk front row movie baru tu. Abang Long dah forewarn Mak dio,
"Abang Long duduk kek tanggo tau"
. Tak, dio tak cakap Bahso Nismilan. Itu caro Mak dio je nulih ni ha. Kalau dio betul cakap Nismilan memang Omak ni ngango bosau.
Mungkin sebab duduk kat depan sangat yang telah membuatkan aku tidur for like maybe the first half an hour of the show. Iklan tak renti-renti. Then it was,
"Mak, Mak, kaki I sejuk" "Mak, Mak, I bukak kasut tau" "Mak, Mak, cuba Mak rasa kaki I ni"
sambil constantly memintal badan to get best sleeping position. Ni la perangai Cik Adik. The only movie she didn't fall asleep to was some cartoon movie I don't remember what it was.
End Game was good. That was the front row movie we got to watch. Even better that we'll get to watch it again this coming Saturday. Hopefully aku tidaklah tertidur pada waktu tu nanti.
~ The End ~